Oracy-Voice 21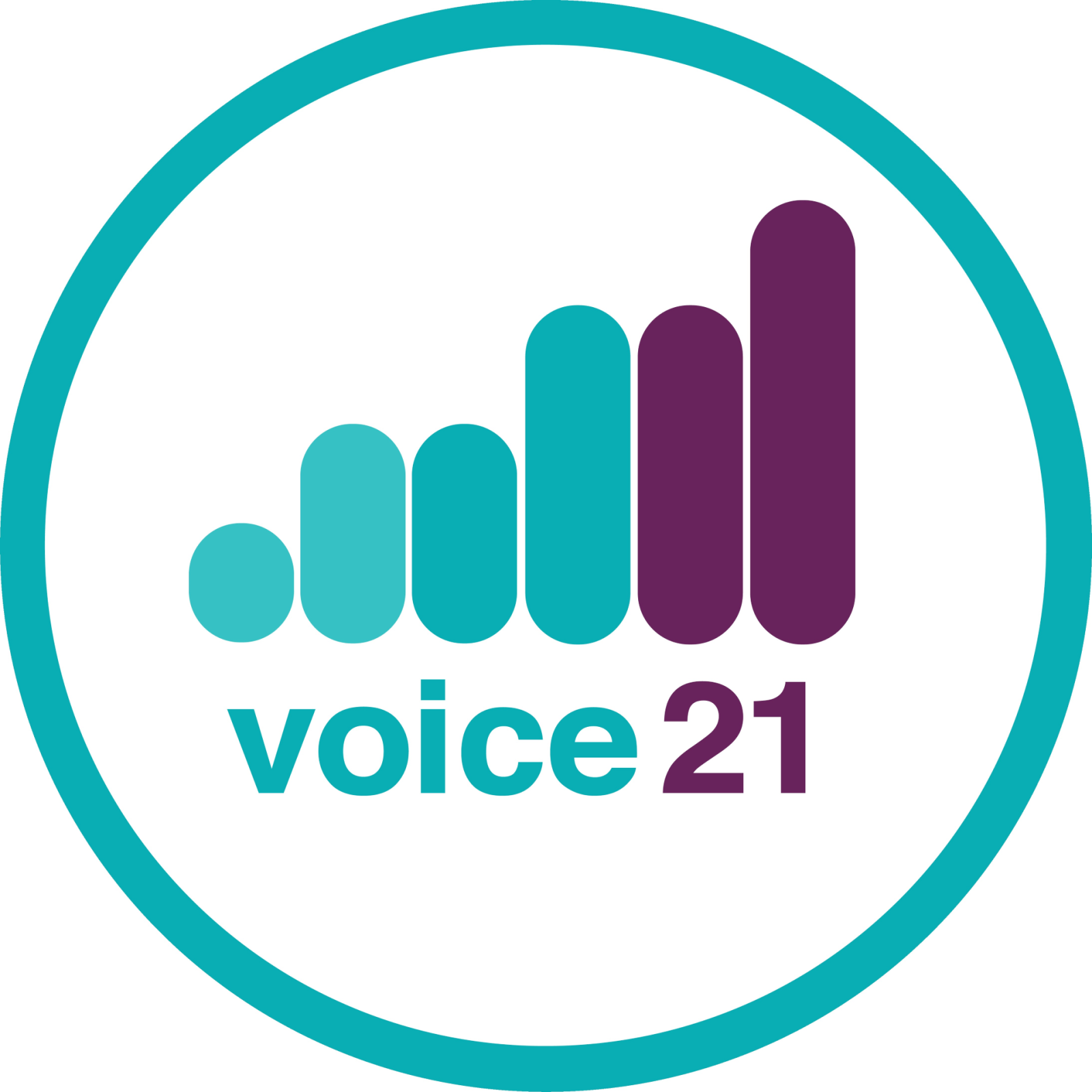 St John and St Francis Church School are a 'Voice 21' oracy school.
Our Voice 21 School Lead is: Tamar Warner​ (Deputy Headteacher, Curriculum Lead and DDSL)
Our Voice 21 Oracy Champions are: Kim Shanahan (Year 6 Teacher/Year 5 & 6 Phase Lead and English Lead) and Lee Butt​ (EYFS Teacher/EYFS/KS1 Phase Lead and English Lead)
Vision:
Our vision for oracy is that every child at St John and St Francis will leave our school being confident, articulate and respectful speakers and listeners who can verbalise their feelings, engage in purposeful dialogue and know their views matter in today's society. ​
Why oracy?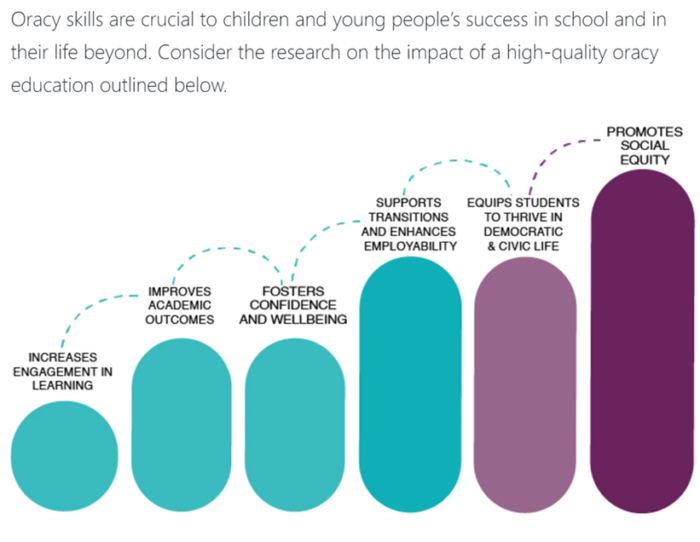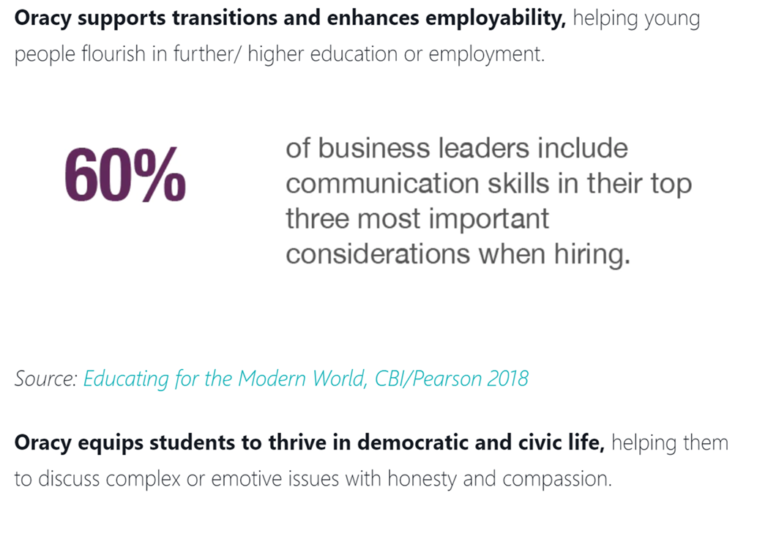 Oracy in action:
September 2023
As part of their English unit (instructions) our Year 3's have made a brilliant start to this academic year using their oracy skills to explain to our Year 1's how to make a mask. The Year 1 children used great listening skills and the Year 3's used clear, sequential instructions in order for the Year 1's to successfully make their masks. Well done Year 1 and Year 3.
Oracy Years 1 & 3 : September 23
February 2023: