Children starting at SJSF in September 2024
Thank you for your interest in our School!
We are currently taking bookings for our upcoming Open days in the Autumn term: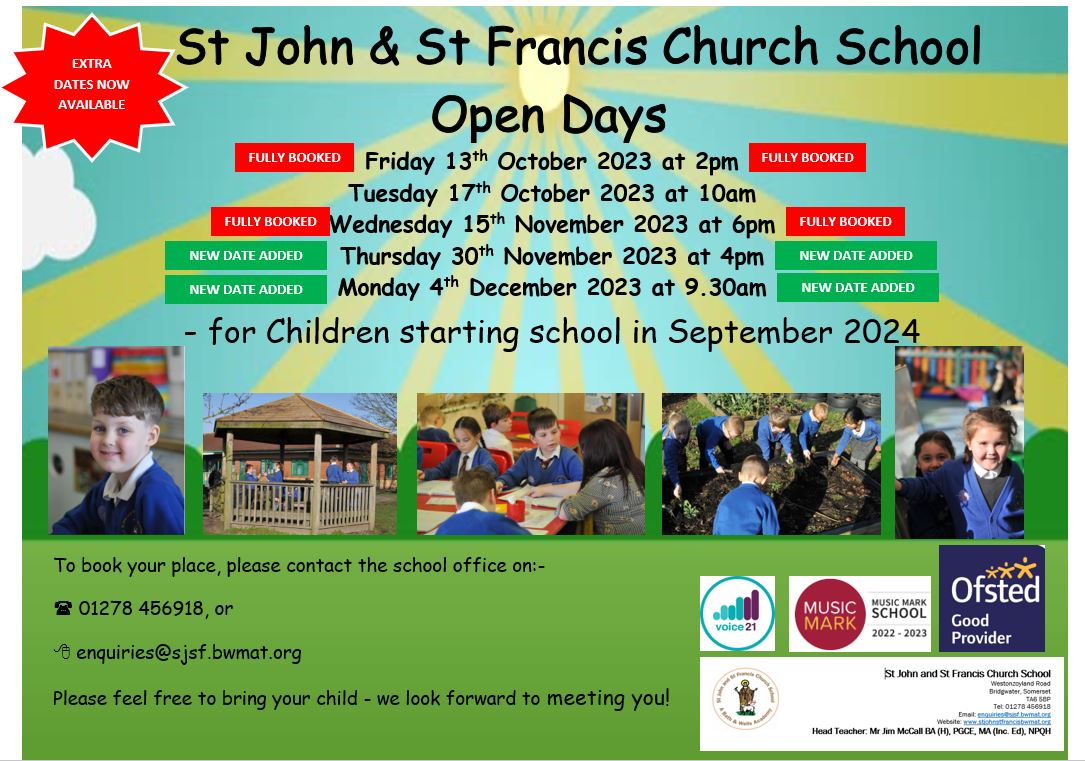 Please email or call us to book your place.
//www.youtube.com/embed/EwJxU6XKImc#t=0.5

Storytime with our EYFS Team
| | |
| --- | --- |
| Storytime with Mr Butt | Storytime with Mr Kunc |
| Storytime with Mrs Legg | Storytime with Mrs Weller |
Resources for School Readiness:
How to apply for your child to start school for the first time:
Please click on this link to apply to Somerset Council. If your child is due to start school in September 2024 you can apply from 25th September 2023 at Apply to start school for the first time (somerset.gov.uk), and you must return your application form online by 15th January 2024. Late applications must be received by 3rd May 2024.
Outcomes will not be given out over the phone or in person at the Council offices.
From 16 April 2024 you can also view the outcome of your application by logging into the online application system here.